Kay Robbins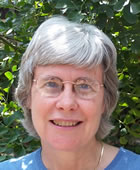 Research: My research focuses on modeling, visualization, analysis, and management of multimedia data sets in three major application areas: neuroinformatics, bioinformatics, and medical informatics. Our group is currently developing algorithms and tools for automated annotation and retrieval of EEG and other signals based on content, as well as tools to detect enrichment of co-occurrences of events and signal patterns.
This problem domain shares many characteristics with problems in bioinformatics and in the mining of medical information in general --- the significant variation among and within individuals, the variety and non-uniformity of information available for an individual under any particular conditions, and the unique and complex mosaic of environmental factors that might contribute to a particular response. We seek to design approaches that are applicable and accessible to researchers in a variety of areas. You can see more about our work and most recent projects at: Visualization and modeling laboratory (VML).
Teaching: My teaching focus has been on developing curriculum and supporting infrastructure that is relevant, effective, and sustainable. Starting in 2008, and with the support of colleagues and NSF, I have been creating materials and techniques for CS 1173 Data Analysis and Visualization. This course, which is currently required of biology majors and will be part of the core curriculum starting in 2014, teaches students computing in the context of learning practical data analysis skills. The website for this course is: http://www.cs.utsa.edu/~cs1173
I am also actively involved in curriculum and program development in bioinformatics and am the UTSA PI on the NIH/NCI supported UTSA/UTHSCSA Cancer Bioinformatics Initiative. This effort brings together cancer researchers and quantitative scientists to further engage students in data-driven research in cancer and other diseases. I will be offering a new special problems course in Bioinformatics and Data for undergraduate computer science majors in Spring 2014 as part of this program. The website for this effort is: http://www.bioinformatics-sa.org
In fall 2013, I am teaching CS 4413 Web Technologies, a senior level course for computer science majors. The course will cover the fundamental ideas behind current web infrastructure using HTML5, PHP, CSS, JAVASCRIPT, GRAILS, GROOVY, and MYSQL to illustrate concepts in a concrete case studies. The web site for this course is http://www.cs.utsa.edu/~cs4413
Service I was part of a five-member interdisciplinary team that developed the winning proposal for UTSA's five-year accreditation Quality Enhancement Plan (QEP). The QEP initiative, Quantitative Scholarship: From Literacy to Mastery, began in the Fall of 2011 and incorporates quantitative analysis across the core curriculum. I continue to support this program as a member of the executive committee. I have also serve on the SNRP (Specialized Neuroscience Research Program) Advisory Committee, the MBRS/RISE Advisory Committee, and the NIH/RCMI Internal Advisory Committee. I chair of the Department of Computer Science Communications Committee.
Some recent publications
Lawhern, V, Hairston, WD, and Robbins, K (2013). DETECT: a MATLAB toolbox for event detection and identification in time series, with applications to artifact detection in EEG signals. PLoS ONE, 8(4):e62944.
Lawhern, V, Hairston, WD, McDowell, K, Westerfield, M, and Robbins, K (2012). Detection and classification of subject-generated artifacts in EEG signals using autoregressive models Journal of Neuroscience Methods, 208(2):181-189.
Meng, J, Merino, L, Bigdely Shamlo, N, Makeig, S, Robbins, K, and Huang, Y (2012). Characterization and robust classification of EEG signal from image RSVP events with independent time-frequency features PLoS ONE, 7(9):e44464.
Robbins, K (2012). EEGVIS: a MATLAB toolbox for browsing, exploring, and viewing large datasets Frontiers in Neuroinformatics, 6(17).
Doderer, M, Yoon, K, and Robbins, K (2010). SIDEKICK: Genomic data driven analysis and decision-making framework BMC Bioinformatics, 11(611).